The sanctuary, foyer, and restrooms will be thoroughly cleaned and sanitized between services. We recommend that everyone present wear a mask for your protection and the sake of others.
Griffin First Church staff will be wearing a mask. Our heart is to make everyone feel welcomed and safe and we will encourage the use of face coverings for attendees.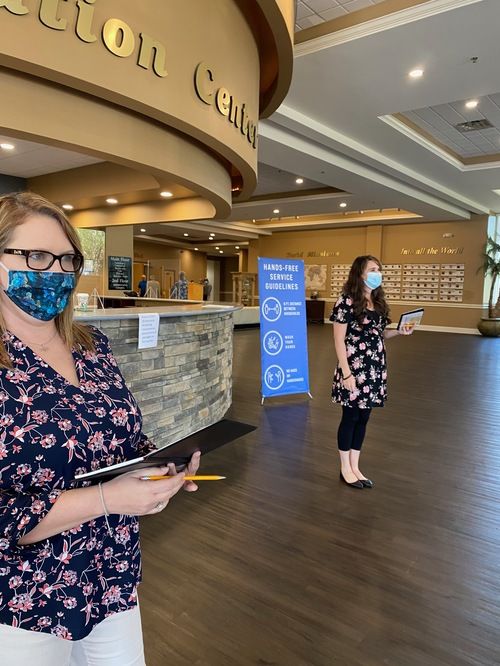 The lower and upper balcony will also be available for seating.
There will be 6-foot social distancing rule between individuals and families. We will also alternate rows to ensure proper distancing.
Sanitation stations will be available for you to use throughout our church facilities.
There are many ways to give! You can use our church app, website or you can drop any tithes & offerings in the drop box in the foyer before entering the sanctuary.
Sermon notes are available on the Griffin First App, You Version Bible App- Events, or by scanning the QR Code in the pews.
Church Online
If you feel sick, are currently in quarantine, or do not feel comfortable to join in-person, feel free to join us for church online! Every Sunday at 8:30 am + 10:45 am through our website and social media platforms.